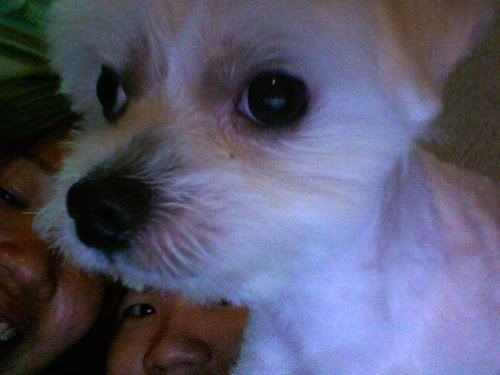 Photobombed.
So I was waiting for the lift downstairs with Little J in my arms...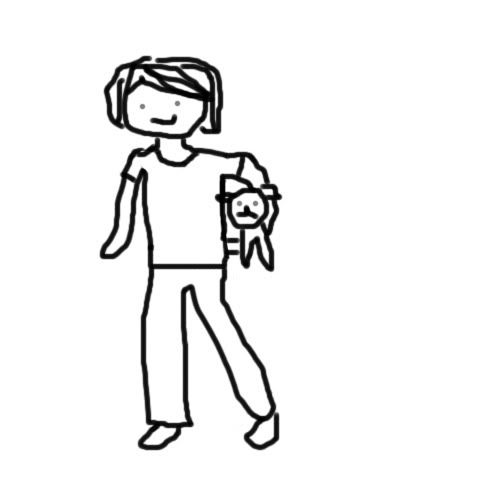 la la la...
...and I see a auntie with the most adorable dog ever. I don't know what breed it is, but the auntie tells me she bought it for $3500, so I think you can imagine just how cute it looks. The dog sees Little J and gets all excited and comes running over. It excitedly jumps up at me and starts to wag its tail. I did what any normal human being would do when confronted by such adorableness and bent over to pet it.
And Little J freaks the fuck out. I still have him on my arm but he scrambles backwards anyway. And this is the result: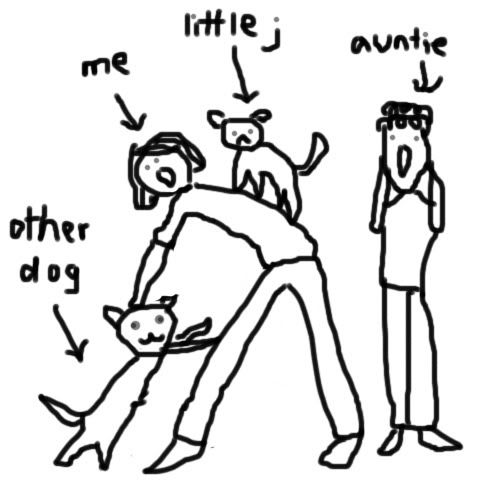 *NOT drawn to scale! The other dog is actually smaller than Little J.
Yep I was stuck in this awkward position while Little J stood on my back. Luckily the auntie was there to help me, otherwise I have no idea how I was going to get him off my back safely. Also, I'm glad the auntie didn't laugh at me, I was embarrassed enough as it was. Why is my dog so cowardly?
Little J's never been scared by other dogs. Usually he growls when he sees bigger dogs, like many small dogs do, and just sniffs at smaller dogs. But he was freaked out by this dog. I don't know maybe he was intimidated by its cuteness? Who knows?