We made our reservations about two weeks before Christmas and had to make payment in advance, they probably wanted to prevent people from not showing up and wasting the space. I didn't know this before, but the Ritz Carlton is packed at Christmas. When we arrived, just slightly before 2.30pm, the Greenhouse, just opposite Chihuly Lounge was filled with people, probably enjoying the lunch buffet. The Chihuly Lounge looked kind of deserted in comparison, but that was because the Afternoon Tea Buffet only starts at 2.30pm. It started filling up about 30 minutes later.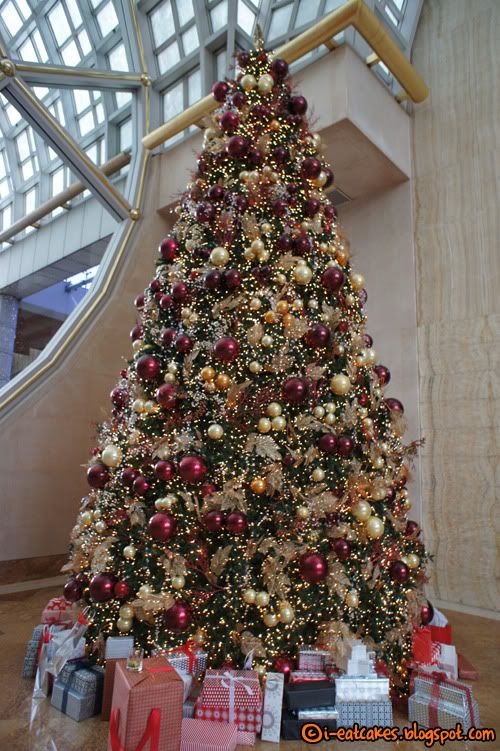 Christmas tree in the lobby.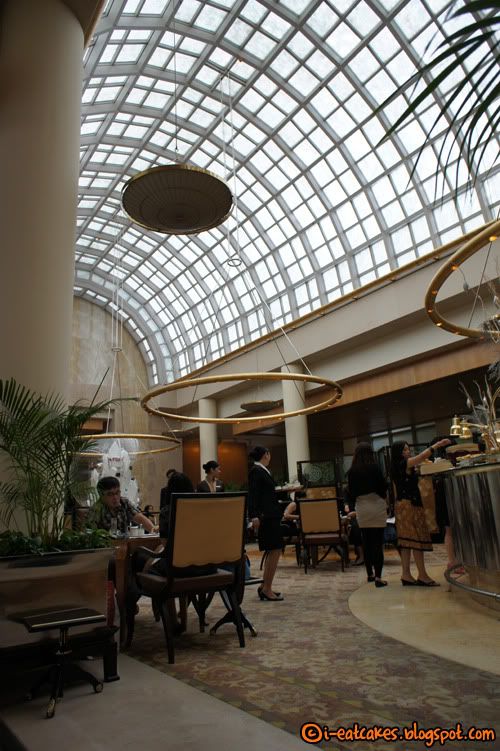 View from my seat, I was next to the buffet table \o/ The place had a really nice ambience.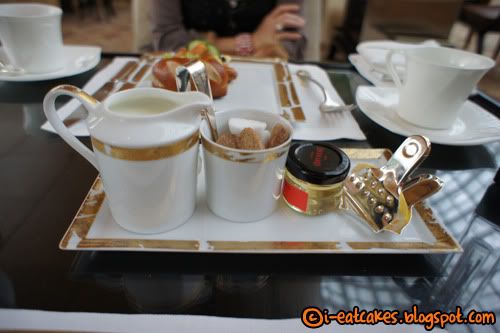 Table setting. They had honey from Heidard!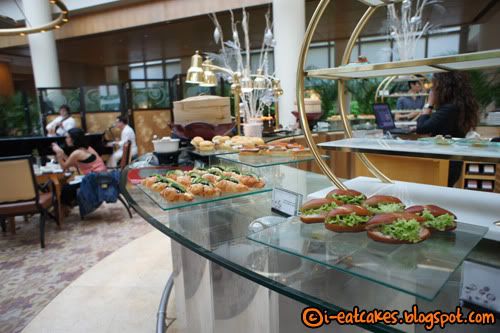 Savory items.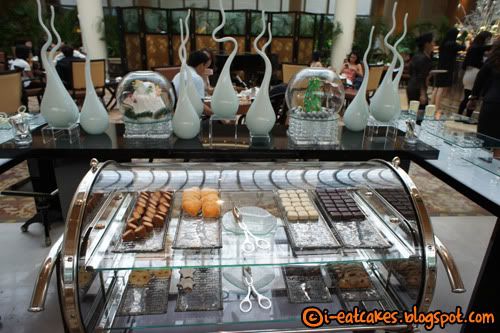 Desserts! There was also a live station where the chef prepared warm chocolate cake with vanilla ice cream. IT WAS AWESOME!
Iced peach tea. Instead of regular ice cubes, they had little balls of frozen tea, this prevented the tea from becoming diluted as the ice melted. Really nice presentation.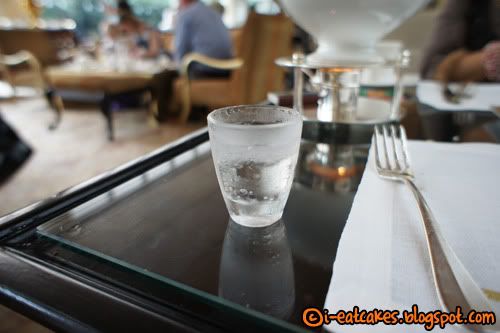 Lychee martini, yummy! There was a really friendly guy, carrying a tray of these around.
The buffet had a limited spread, but everything was really good. The food was refilled frequently, thus ensuring that they didn't turn cold from sitting out there for too long and service was very attentive, with plates being cleared once you left the table to get other stuff. The only bad thing was the scones were not particularly good and they didn't have my favorite dessert, bread pudding!
At about $50, I thought the price was quite reasonable. I'd definitely want to return and try the regular weekend afternoon tea next time!