Can't believe I bought another Bal just four months after I got my first one, what's wrong with me?!
Part of my internal debate:
"Girl, no, you don't need another bag."

"But I don't have any nice bags that I can fit comfortably over my shoulder."

"You should just save the money for a vacation in December. I repeat, you don't need a new bag!!"

"But there's going to be a price hike next season, and I'm probably going to end up buying one anyway, might as well do it now? Amirite?"

"You promised yourself that the Giant City was going to be the last expensive bag you buy! And you barely use some of your bags as it is."

"Mmmhmmm"

"Really, the money would be better spe... Hey, put that credit card back in your wallet!"
So ya, after much deliberating, I finally decided to just go ahead and place an order with Balenciaga's London store. I was afraid to buy through mail order as you don't get to inspect the bag beforehand and make sure the leather is to your liking. And Bal's leather and colour saturation can vary a bit, even within a single season! But once I set my heart on something, it's like I can't do anything else until I finally get it so I was like fuck it and hit Send on the email containing my CC details.
I placed my order on Sunday and this was waiting for me when I got home from work on Thursday evening...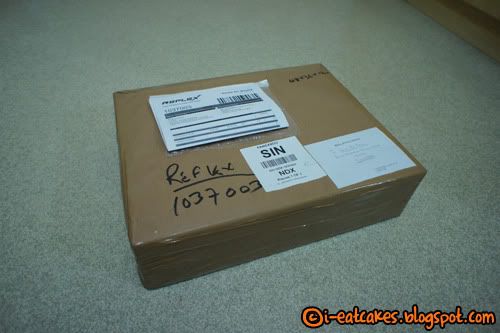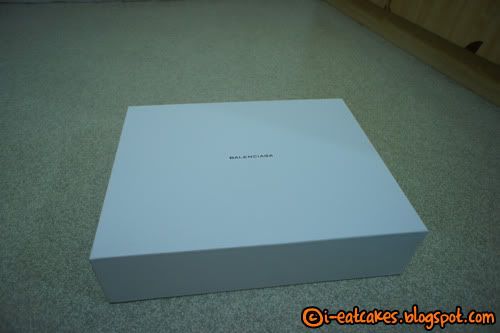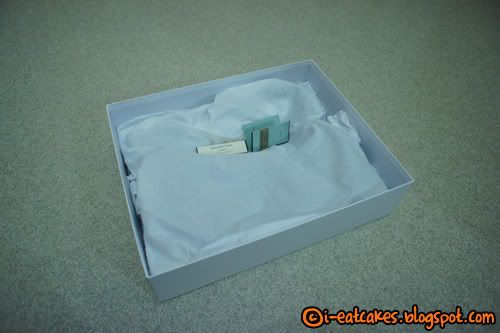 The SA gave me some perfume samples, sweet!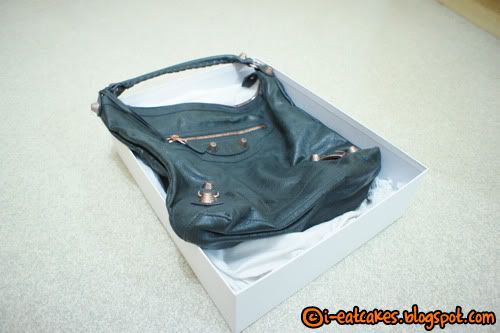 Oops why is this so bright?!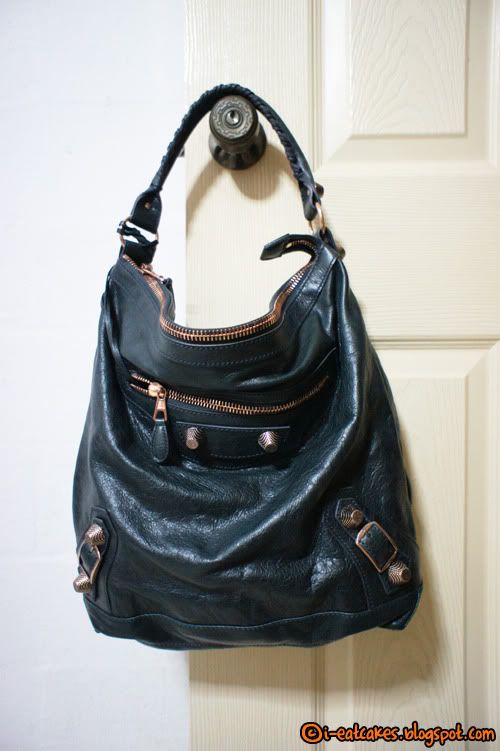 Gahhh I'm really happy with my purchase. Since they only had one of this bag with this colour and hardware, I didn't get to choose, but the SA assured me that it was from the draw and not a display piece.
And buying through mail order costs about the same as buying from the London store itself, even after adding shipping costs, and the bag comes to you in a box, I love it!
Pictures with my bag, will update with more :3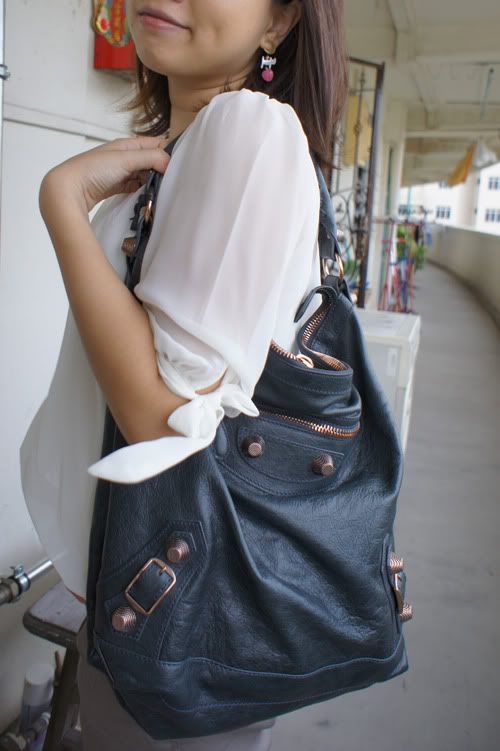 With white top.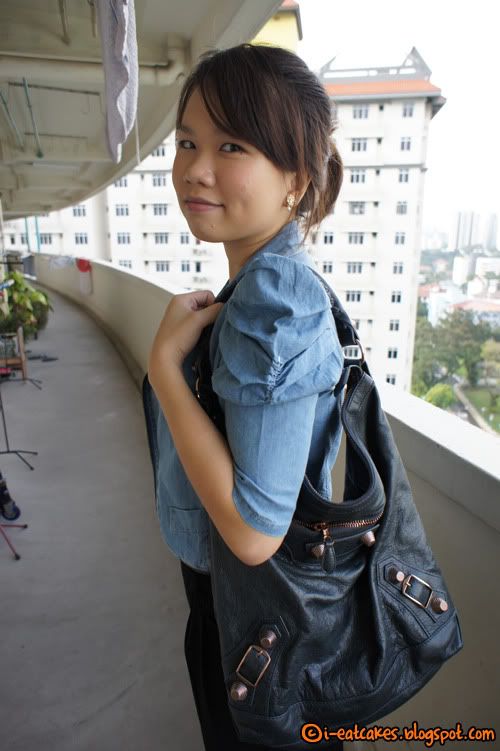 With blue top.