I recently booked tickets to go to Japan in May from Scoot for about $370. Pretty good price, amirite? I was really excited about it and went ahead and roughly planned out the trip and then booked all the hotels for Tokyo, Hakodate and Sapporo. I intended to just take the train from Tokyo to Hokkaido. I knew in the back of my mind that it was a pretty long journey, but I thought it wouldn't really matter. I had taken the trip from Tokyo to Osaka before and it was pretty comfortable as far as train rides go. Then I started to really plan out the trip and started freaking out. The trip would take about 7 hours on train *gulp* And the return trip from Sapporo to Tokyo would be about 8.5 hours.
Was I really ok with spending nearly 20 hours of my vacation stuck on my butt on a train? A quick research on the internet found most people recommending taking a flight instead, much faster and possibly cheaper than buying a JR pass. Started looking for flights to Hokkaido and guess what, the flights I could find cost more than $400!! How come, you ask? Well, friend, turns out I had booked tickets to go to Japan right in the middle of Golden Week, where loads of Japanese people would also be taking trips due to the public holidays. $400 just to fly from Tokyo to Hokkaido? That's even more than what I paid for my flight from Singapore to Tokyo!
I was resigned to my fate to sit on a train for 20 hours, but then I came across this:
JPY 10,500 each way on ANA from Tokyo (Haneda) to Sapporo seemed reasonable enough. But booking a ticket through the website turned out to be another tribulation. After entering all passport and contact details and whatnot for each passenger, the system told me the tickets that I had booked were sold out! And they wouldn't tell me which flight was sold out. And when I went through the whole process again, all the flights were still shown as available. I was pulling my hair out at this point.
Fell asleep trying to book the frigging tickets and woke up at 3 am with an idea! This time I tried booking tickets from Tokyo (Haneda) to Hakodate and from Sapporo to Tokyo (Narita) on the day I was due to fly back to Singapore.
Hallelujah, it worked! They finally let me make the purchase!!!!!!!!1111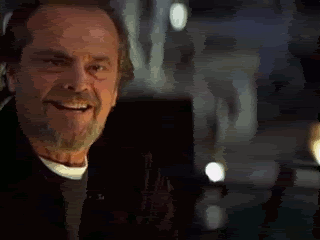 Finally, everything was booked! Gosh, planning a holiday by yourself can get so stressful sometimes. Ended up paying about $270 per person for the domestic flights. Not the cheapest but I think I was pretty lucky to get them at all since it was Golden Week. Hopefully I will also be lucky enough to see the cherry blossoms in full bloom when I'm in Hokkaido :D