Went to a restaurant in Myeongdong that was recommended to me by a friend for lunch.
Dessert at Chocolateria San Churro.
Rest time at Deux Cremes in Garosugil.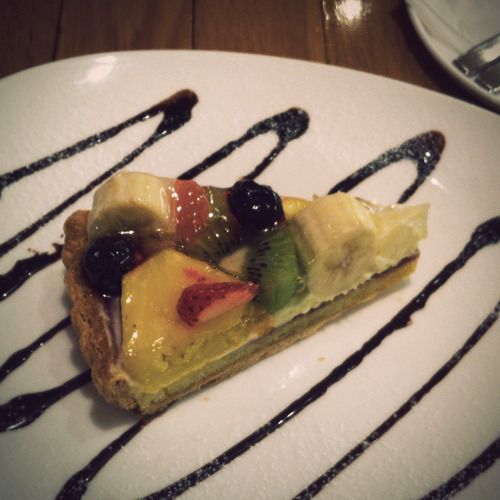 The green tea tiramisu was sold out so we had this fruit tart instead. It was all right but nothing compared to Japanese fruit tarts.
Yummy sweet potato latte. Tom N Toms one was nicer imo.
Then at night we had dinner at the food court in COEX Mall.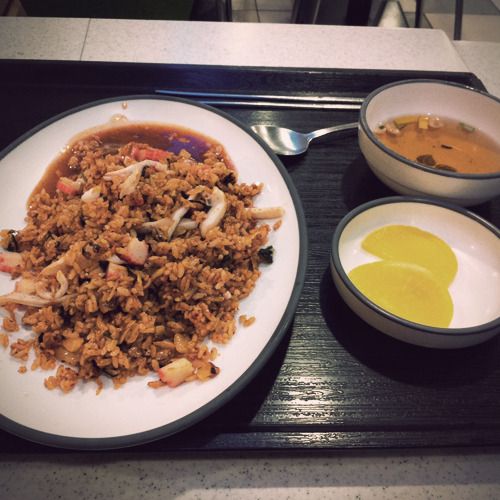 We got the last plate of kimchi fried rice! I think this cost about W7000.
LOL looking at this entry it looks like we did nothing but eat for the day

.