Ok this is probably a no1curr post but I've had nothing to blog about the past 2 weeks but I really want to post something.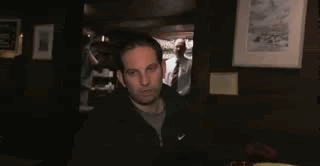 A zoom in of Zev's face. HAHA it's like the cheese fondue had eaten his soul.
I'm really sad that the cowboys are out, they were my favorite team. I guess I'll be rooting for the Globetrotters and Gary & Mallory now.
Also, I've been looking out for promos for flights to the USA in June. I wanna go to Neeeeew Yooooorrrk! </Alicia Keys voice>